Commercial Refrigeration Service & Repair
Refrigeration Service & Repair Services
We have over 15 years of experience and are experts in commercial refrigeration. Schedule a service today!

Refrigeration Service & Repair
Commercial & residential refrigeration appliances present a list of challenges that require a special touch when repair or service is necessary. At AG Appliance Repair, we've developed that special touch. We specialize in the exact specifications of commercial & residential refrigeration, enabling us to quickly troubleshoot any problems and expertly repair them, allowing you to get back to business as usual.
With a team of highly-skilled and customer-focused technicians, we offer service on all major brands of commercial & residential refrigeration. Backed by years of experience, ongoing mechanical education and unparalleled customer care, our refrigerator repair team is able to deliver both routine maintenance and emergency repair services that exceed your every expectation.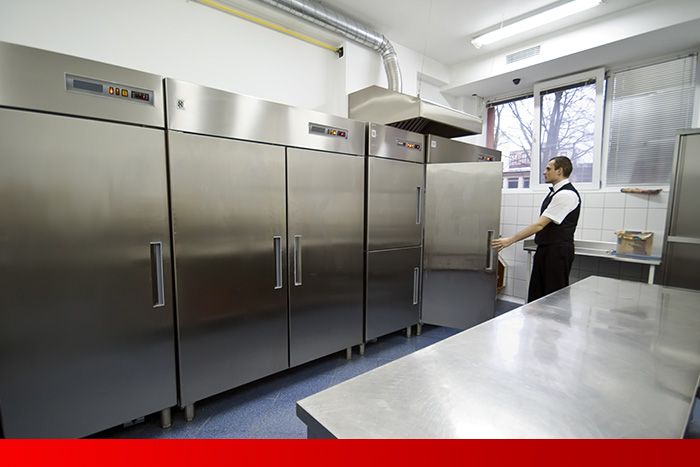 We've got you covered
Our commercial & residential refrigeration service team is able to offer repair and maintenance on the following appliances:
Walk-in coolers
Bar refrigerators
Under-counter refrigerators
Large-size refrigerator/freezers
With our focus consistently aimed at providing bars, restaurants and professional kitchens the absolute best in commercial & residential appliance repair, we're proud to be the Top-Rated Local® appliance repair company in the Detroit area.
Learn why hundreds of commercial kitchen managers continue to rely on us for all of their commercial & residential refrigeration needs by calling our customer care team at 248-892-2349.