Commercial Services Repairs
Commercial Appliance Services & Repairs
We have over 15 years of experience and we will get your commercial appliances in top shape. Schedule a service today!

Commercial Appliance Services & Repairs
AG Appliance Repair of Detroit, MI is your premier Commercial Appliance Repair Service provider! We only employ experienced technicians that work hard to meet the repair needs of our customers. We service a variety of equipment types to keep your business running smoothly. We are proud to serve Detroit, Livonia, Canton, Redford, Royal Oak, Southfield, Berkeley, Garden City, Allen Park, Dearborn and Dearborn Heights, Michigan. For small businesses, your commercial equipment can be the lifeblood of your business. Going without refrigeration may not be an option if you want to keep things running. You can trust us to handle your appliance repair emergencies with punctuality and expertise.
We service various types of commercial appliances including but not limited to:
Broilers
Char Grills
Convection Ovens
Coolers
Flat top grills
Freezers
Fryers
Heat lamps
Ice Machines
Microwaves
Pizza ovens
Rotisseries
Toasters
Walk-in refrigerators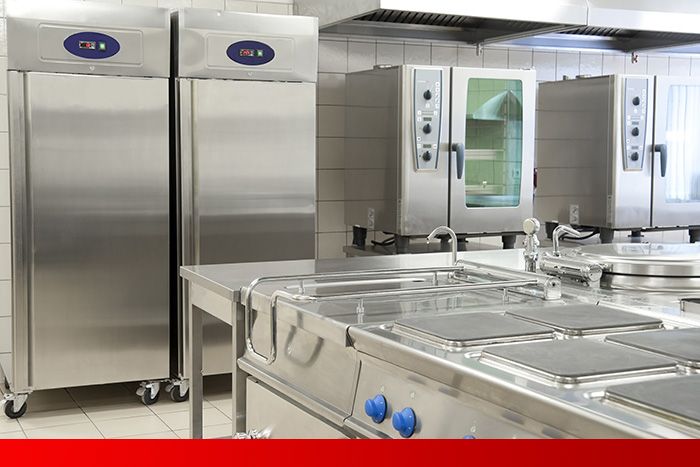 We provide the most comprehensive commercial appliance repair to help keep your investment protected! Our maintenance services can also decrease the likelihood of a major repair in the future. Inquire today about routine maintenance services and how you can help prolong the lives of your appliance.
During our initial visit, we will diagnose and determine the primary issue with your appliance and work on repairing it. We explain the problem, the work we are doing, and how to maintain it in a way our commercial clients can understand. We stand behind our work by including a parts and service warranty with your repair.
Call us anytime at (248) 892-2349, and our technicians will work with your schedule to find the best time for your service appointment. Open late? We also offer after-hours and emergency repair hours. You can also request a service appointment right from our website.